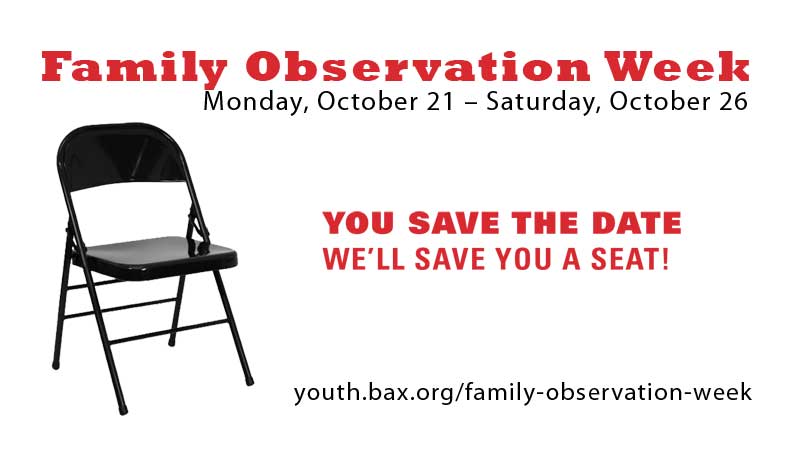 You are invited to attend your child's full class to learn more about the creative work they are undertaking this semester.
Education staff members will also be available at information tables to answer your questions and tell you more about other program opportunities.
Performance workshops and select classes may have special observation arrangements. Stay tuned for updates via email.
Questions? Contact the Education Department at ashley@bax.org or lucia@bax.org.