BAX Student Concerts
Schedule | Logistics | Community Dance
BAX student concerts are informal showings during which each class shares what it has worked on over the term (with the exception of Move and Groove classes and Playspace). Student Concerts take place twice a year in the BAX theater space on the third floor. Over the course of a weekend, each of our approximately 40 classes has an opportunity to share their work with their families, friends and colleagues. Each specific concert lasts approximately. The student concert weekend schedule is typically announced to families during that semester's Family Observation Week (approx. 6 weeks prior to the Student concert weekend. All student concert information is communicated directly from the Education Department via email and handouts. All other details including costumes and props are communicated in the two weeks leading up to the concerts, or announced during class by the class teacher.
Student Concert Schedule
The specific schedule for the student concert is prepared and released approximately 6 weeks prior to the Student concert weekend. Before then we ask families to save the date. We make every effort to make sure families are aware of their child's specific concert time on Saturday or Sunday.
Fall 2019 Student Concerts: Saturday, December 14th and Sunday, December 15th
You can view the full Fall 2019 Student Concert schedule HERE.
Please let us know if your child cannot make the concert.
Student Concert Logistics
Please note that we require all students to arrive 15 minutes before their scheduled show time unless the teacher has communicated an earlier call time.  Be sure to let us know if there's any reason your child won't be able to make it to their scheduled concert so we can plan accordingly.  If the class has planned to wear any sort of costume for their Student Concert, teachers will communicate this to the class directly. Typically, costumes are very simple and most classes will find that students can costume themselves from their own closets. If your class does not have specific costumes planned, students will be asked to wear comfortable clothes to move in.
If you have any questions about Student Concerts, please email info@bax.org or give us a call at 718-832-0018.
If you are interested in volunteering (donating baked goods and/or helping throughout the weekend), please email ashley@bax.org.
Community Dance
A fun BAX Student Concert tradition is the Community Dance. Each term, our Education Administrative Intern choreograph a Community Dance with movements generated from students across multiple class disciplines and age levels. At the end of each Student Concert, we invite everyone up on the stage to participate in the Community Dance! Students will be rehearsing the dance with their teacher during class, but here is a video so that you can practice with your child(ren) at home!
Fall 2019 Community Dance (Enter password: dancedance)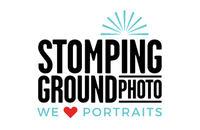 Stomping Ground Photo proudly supports the Brooklyn Arts Exchange youth education programs and congratulates the next generation of artists. stompinggroundphoto.com